18 Mar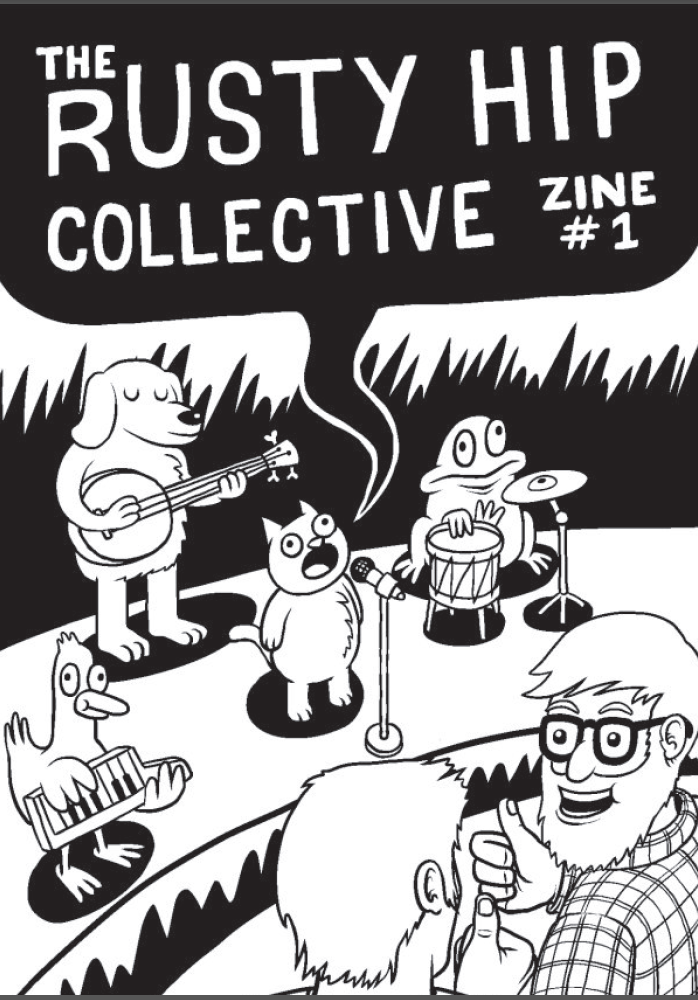 The Rusty Hip have made a zine
follow the link and support the scene.
Come to the gig, give us a quid
it's being launched on Friday
So have it a read,
tell us what you think
dinnae just moan and cause a stink.
Go to events, tell other fowk.
Negative pish gies us the boak.
This 5 minute poem is no very good
but no-one said being creative should
do something new, arty or fun
watching telly? better shit to be done
meet other people out and about
banter wi bands
don't stand and pout.
"nothing happens in Dundee" says some prick
stuff comes and goes it disnae stick
get yourself involed you've something to give
go promote music, music positive
---
See also the free compilation of local music