17 Jun
On Monday lunchtime I went to go listen to the new Lachance EP again. Clicking on the MTAT bandcamp link I was instead presented with their newest release being an album by Stöj Snak, an artist I hadn't heard of, called ScreamerSongwriter.
Catching up on the news from the weekend, including details of the horrific slaughter in Orlando, the first upbeat stirrings of Fuck! started. The first line of I hear them talking of freedom, I hear them lecture in love as I found out that the usual crazy preacher assholes were trying their best not to publicly praise the murderer.
So fuck how you want to fuck, give it all, do it right
And fuck who you want to fuck
But most all fuck them; this is your life

Here is to love beyond borders, gender, tradition and race
Let's tear down the walls that confines us,
let's make some room to make some sense of this place
Scrolled down and realised he was Danish, which explained the pretty cool pronunciation of some words. I've always been fascinated by the near-perfect English of those, particularly from Scandinavian countries speaking in a third or fourth language. My own pitiful attempts to learn snippets of other languages pales in comparison. To be able to write and perform in another language is an amazing skill to me.
The variable musical and vocal style as the album progressed sounded fantastic. Tracks where he holds notes for bars followed by those which probably sound like Deeker before his voice broke.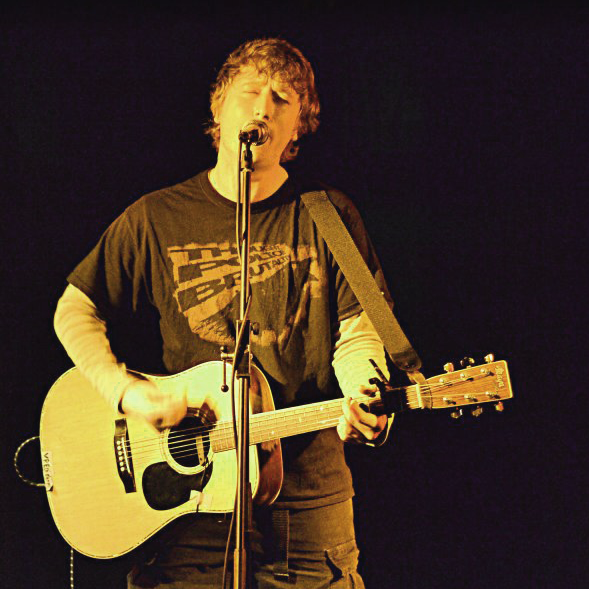 Spoiler Alert sounds almost nihilistic to start with
All these fucking humans, where is everybody going?
In the end you're gonna die alone, you'll bring nothing with you when you go
I joked with Neil Coalesce/Entropy/MTAT that he was obviously a fan of good club-nights with the claim We won't beat entropy. here is a spoiler for you being one of those wonderful pronunciation quirks I mentioned.
But as the song continues it's more about the need to make the most of your life. It's true that time is money but the deal only goes one way – when time is out no bills will buy it back. Then in comes the Kazoo solo from out of leftfield.
ScreamerSongwriter has screamo elements which stand in stark contrast to the previous harmonies
Guitars are not meant to hang on the wall
They should resonate with passion and change
Voices are not meant to silently consent
They should sing for the future's better days
So let me hear you scream!
Lullaby sounds like some ballad from a 90s BritPop band at Christmas to start with, until you listen to the words of Stones are gonna get thrown, Burning cars will light up the night of a night of revolution. The style changes and way the lyrics of his songs contrast with the music in places is just amazing. We've just had a kazoo solo, followed by screaming and now plinking piano keys.
Privacy Is A Crime Format everything, Let's hope that you have nothing to hide a song about privacy in the information age. A song which in the 80s would have been about the Stazi. 30 years later it is about the worlds largest corporations, in the week Microsoft spent billions to buy LinkedIn, a company which hasn't turned a single penny in profit but has massive amounts of data about people.
Hu-Men talks about being a man. In a week when toxic masculinity led to deranged assholes taking out their insecurities and inadequacies on patrons of gay clubs and MPs. The entire song is a list of topics which the men's rights movement would talk about if they weren't wholly and solely interested in verbally attacking women.
White Male Middle-Class Blues follows with a speech completely from the heart about the depression and alienation of globalisation. My phone was manufactured in a big factory in the East, With suicide nets around the buildings to catch depressed workers in their fall
Ronkedor is a depressing ballad to close the album, the timing of the vocals in the verses are hypnotic.
Clearing through my newsfeed and getting to work I left the album on. Once finished I hit play again. And listened to it at least once every day this week. I think the last times that happened with an album was Zero for Conduct by Jetplane Landing and Broken Social Scenes You Forgot It in People both of which became firm favourites for years. In June is it too early to say it's my favourite album of the year? It's definitely the best so far.
The only musical breaks I have taken from it so far are for the rest of his work, (a Euro per album get them bought!), and the new Lachance EP. I really hope the Make That a Take guys have him over soon as I can imagine it becomes even better live.