12 Sep
After around 44 years, we heard the news yesterday which had seemed inevitable that Grouchos was closing for good.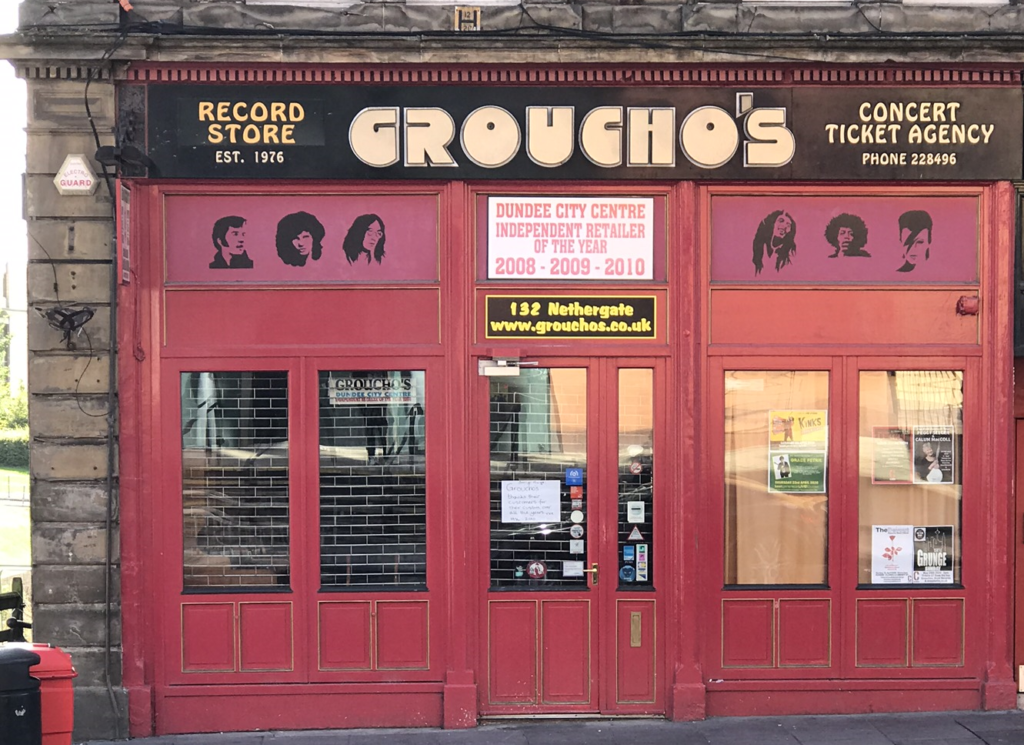 Sadly, last year Breeks – the owner died. The year before the shop had also been at risk when it was thought the building it is in was being sold.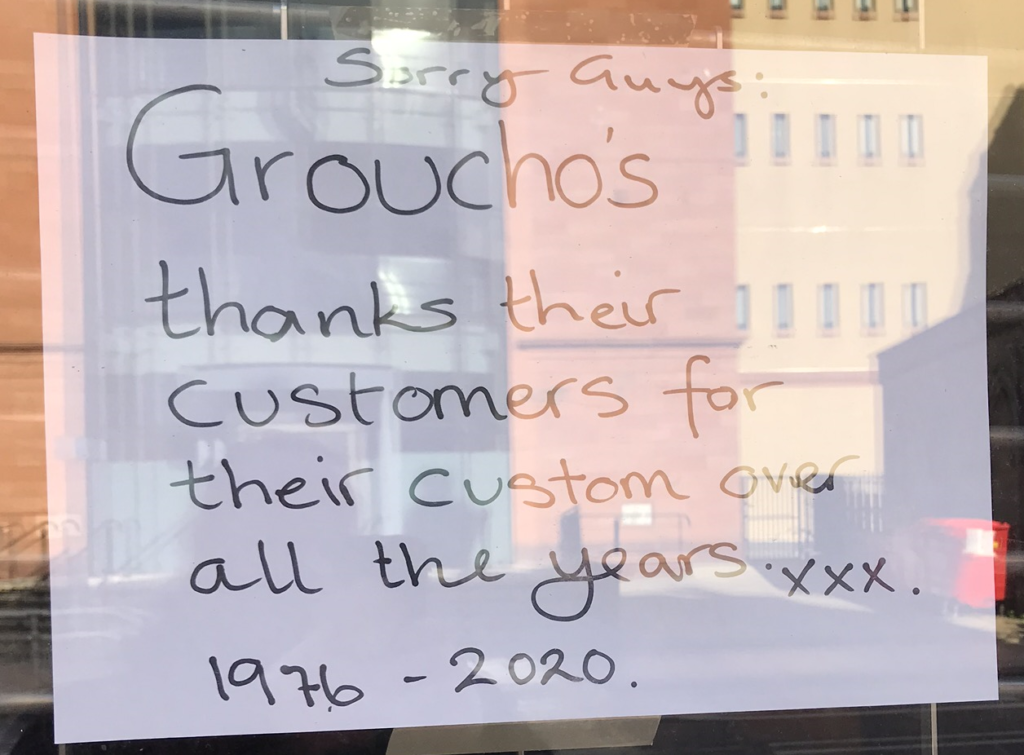 So when lockdown ended and it became one of the few shops to not re-open or post updates on social media it was pretty obvious that it looked to be in trouble.
As may be obvious from the main content of this blog now, Grouchos was a regular haunt of mine going back to the mid 90s.
I was too young to have been in the older Perth Rd stores, but had been in the cramped one under the Angus Hotel a couple of times. This was just when I was just getting into music though so I don't remember buying anything from there. When they moved into the Overgate though I was in around 3 times a week. This shop seemed massive and was a total treasure trove for a teenager digging into tons of different genres at the time.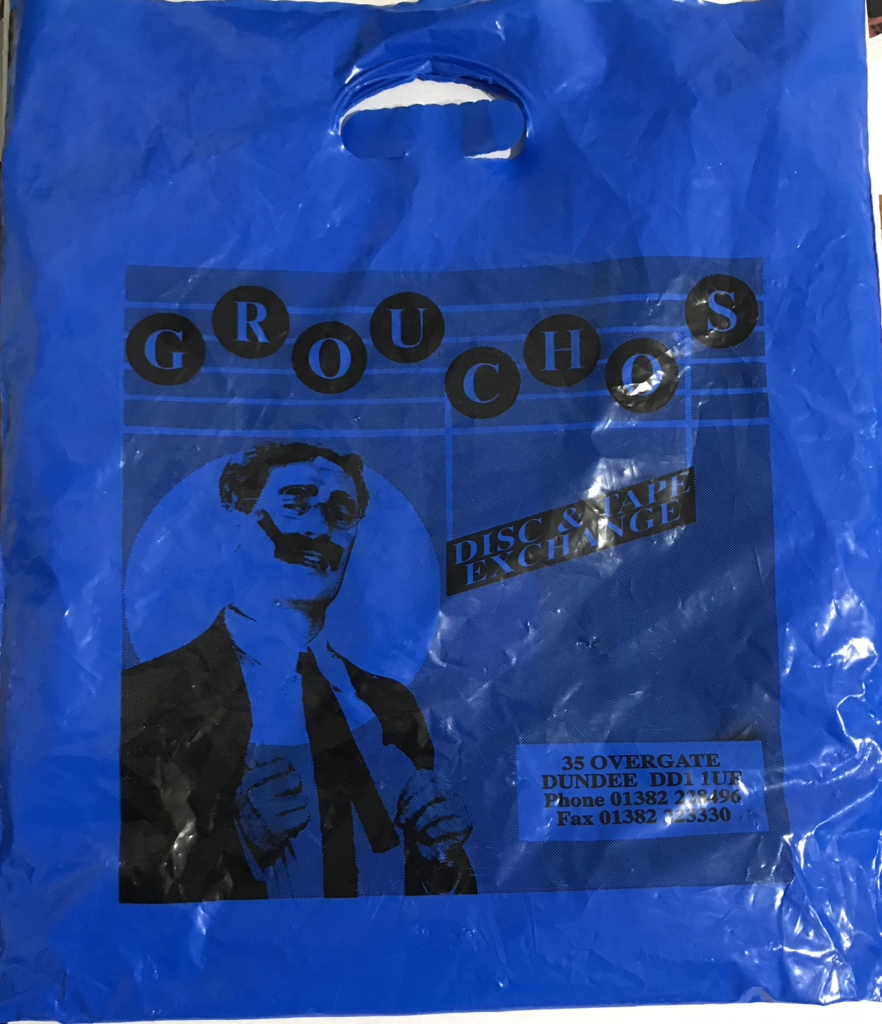 Later they moved to the final location on the end of the Perth Rd which again seemed like a big increase in floor space.
The vast majority of what I bought from Grouchos was probably CDs, closely followed by Records. I went through a period of raiding their DVDs for cheapo horror flicks and probably some old cassettes way back too.
Tickets for the occasional gig or festival were bought from there too, although most gigs I go to are pay on the door.
And then of course I bought a stereo from there at one point and recently a stereo.
They covered other things too though, posters, t-shirts, badges and local fanzines and magazines. It's pretty fair to say they were a Dundee institution and most people in Dundee have stepped through their door at one point or another.
The one good piece of news from it though is that some of the staff are opening a new record store soon. Given it was their knowledge and expertise that made Grouchos work it seems fair to say the spirit of it will live on under a different name.
So for people in Dundee looking for music, what options are there?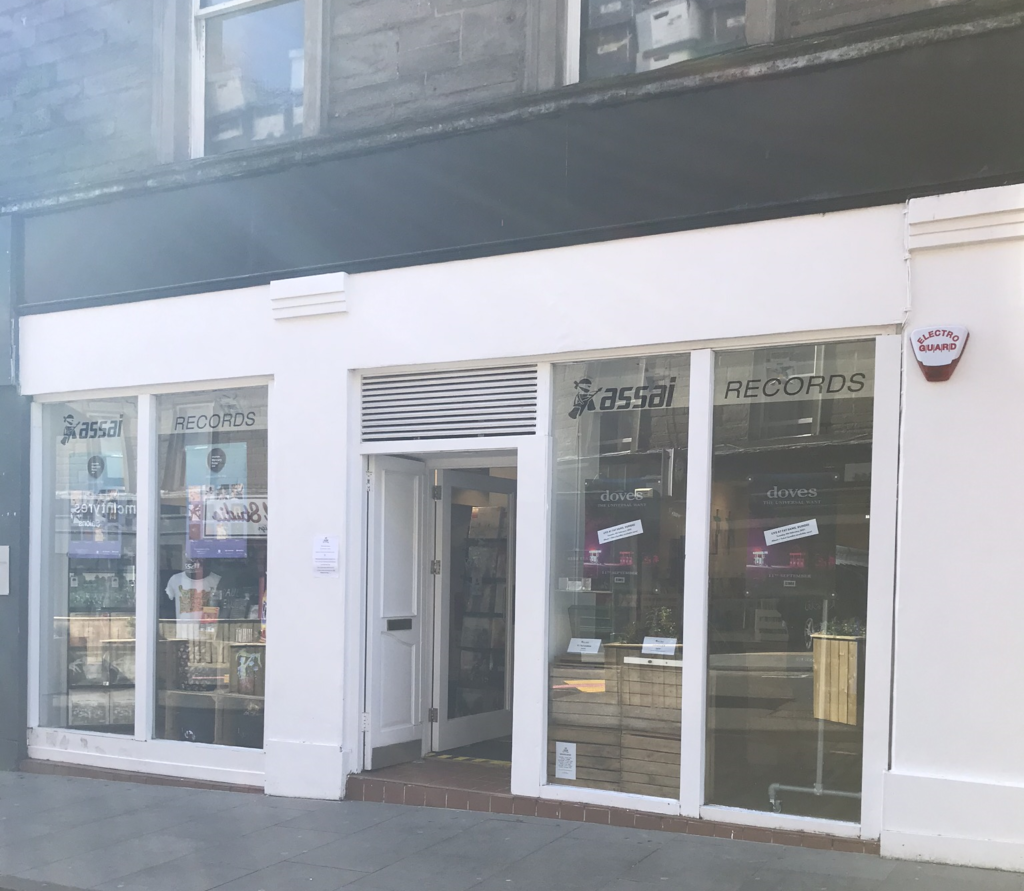 Assai opened a few years back in the Ferry and have now moved into the city centre and expanded into Edinburgh too. Only selling new records, they have a handful of local-ish releaases, run a label to release some music, put on some local gigs and also sell some decent turntables etc too. They have a loyalty scheme which takes a little burn out of the premium you pay for some of their releases.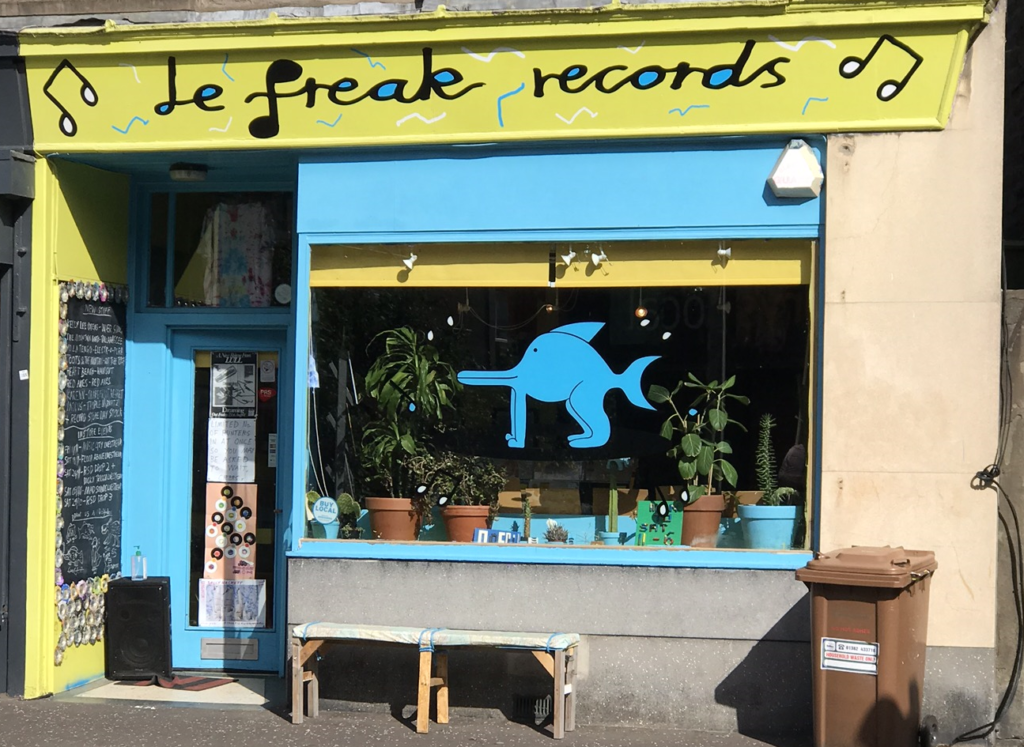 Le Freak Records opened a few years ago in a small unit on the Perth Rd near the Hawkhill junction. Almost all second hand with a small selection of new releases, they also support a bunch of local releases too and have a decent selection of Hip Hop and Jazz on occasion too. Definitely worth keeping an eye on their social media where they frequently post new acquisitions so you can call dibs on them.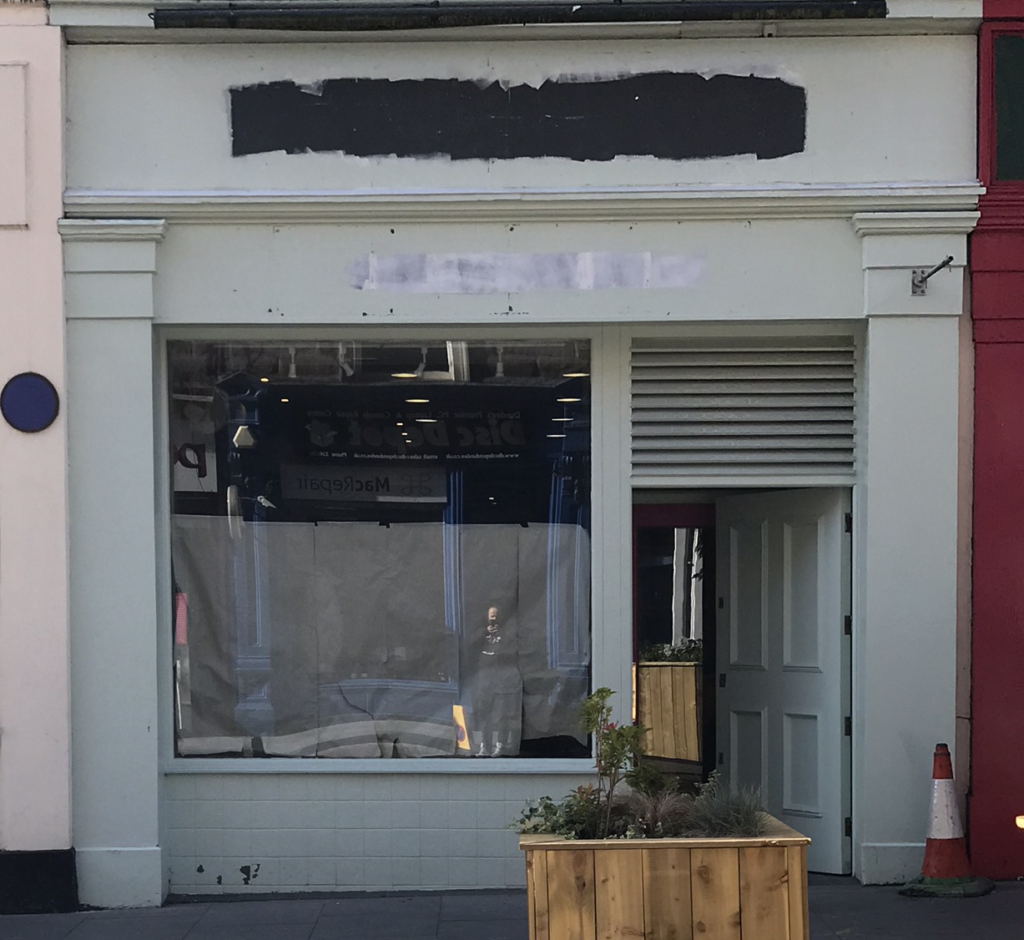 Thirteen Records are still being renovated so not sure what they will stock yet, but quite hopeful given it's the former Grouchos staff opening it. Definitely worth keeping an eye on.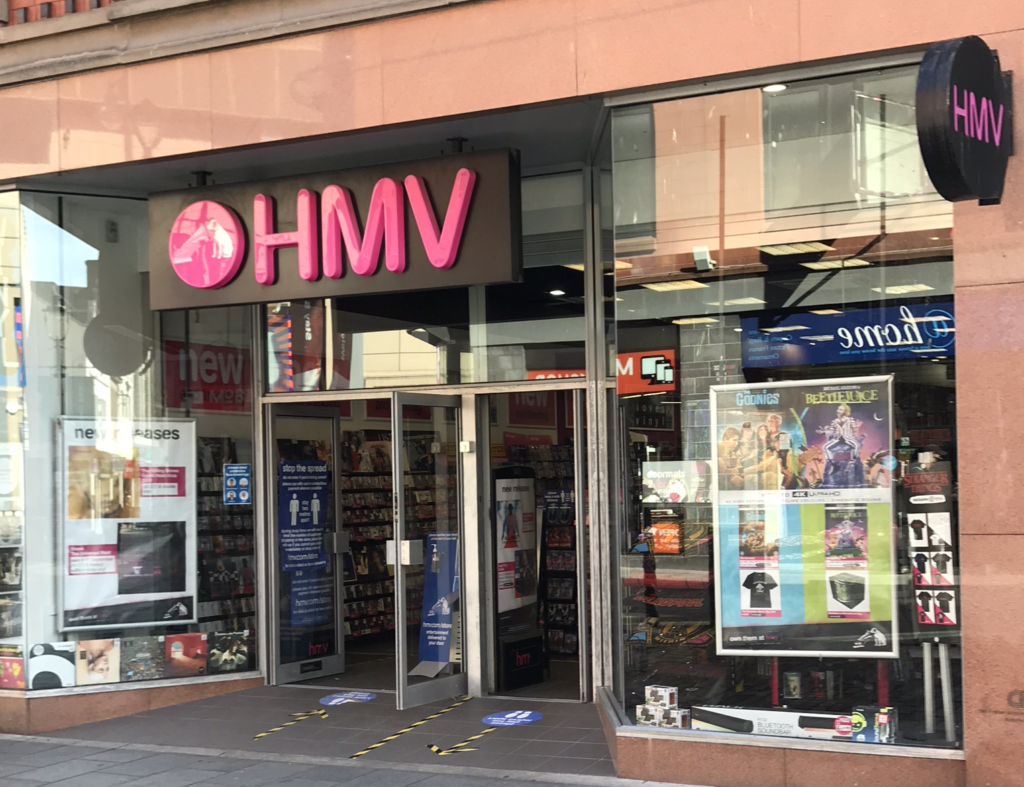 HMV are the last major standing in the city. Virgin dying after putting all their eggs in the Woolworths distribution basket. Pretty large selection but definitely over-priced. Definitely one for impulse buys rather than bargains.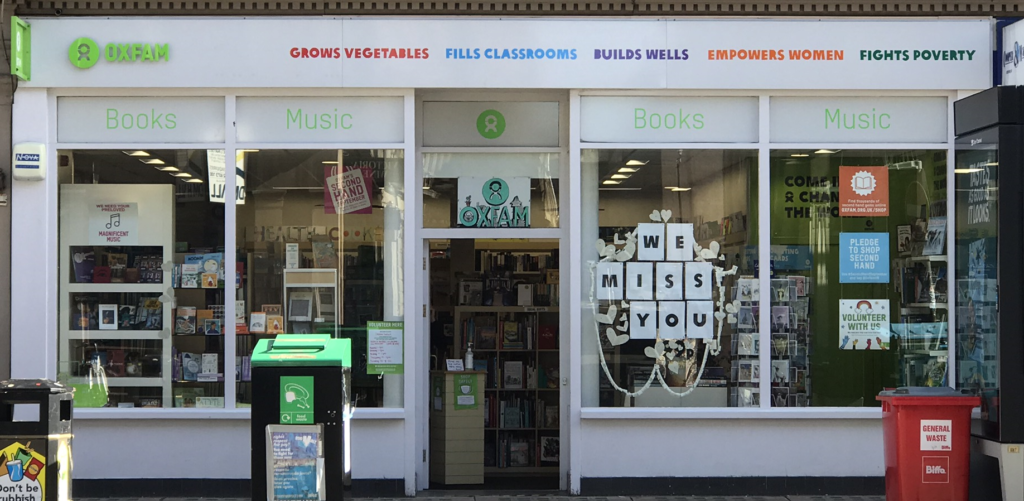 Oxfam is probably the best of the charity shops for music, also having a large selection of books. Definitely requires multiple visits to find the gems but sometimes you find some amazing stuff in there. The rest of the charity shops have a tiny selection, generally poor condition and you assume is what other second hand stores wouldn't buy.
Record Fairs it's unclear what's going to happen with these, they have understandably been off for the past few months but it looks like one is scheduled for November. Some of the punters may need some education on social distancing though, as I grumble about the rude guy trying to dig into the same box I was already going through last time. Some stallholders only occassionally turn up, others have been regulars for decades. Definitely miss the pair from Aberdeen who used to have tons of imported hip hop, but recommend visiting Rob at 5050 who always has a great selection of Soul Jazz, alternative and Scottish releases.